UHD SPAIN PROMOTES ULTRA HIGH DEFINITION IN THE AMERICAS AT ANDINA LINK 2022
07/03/2022
---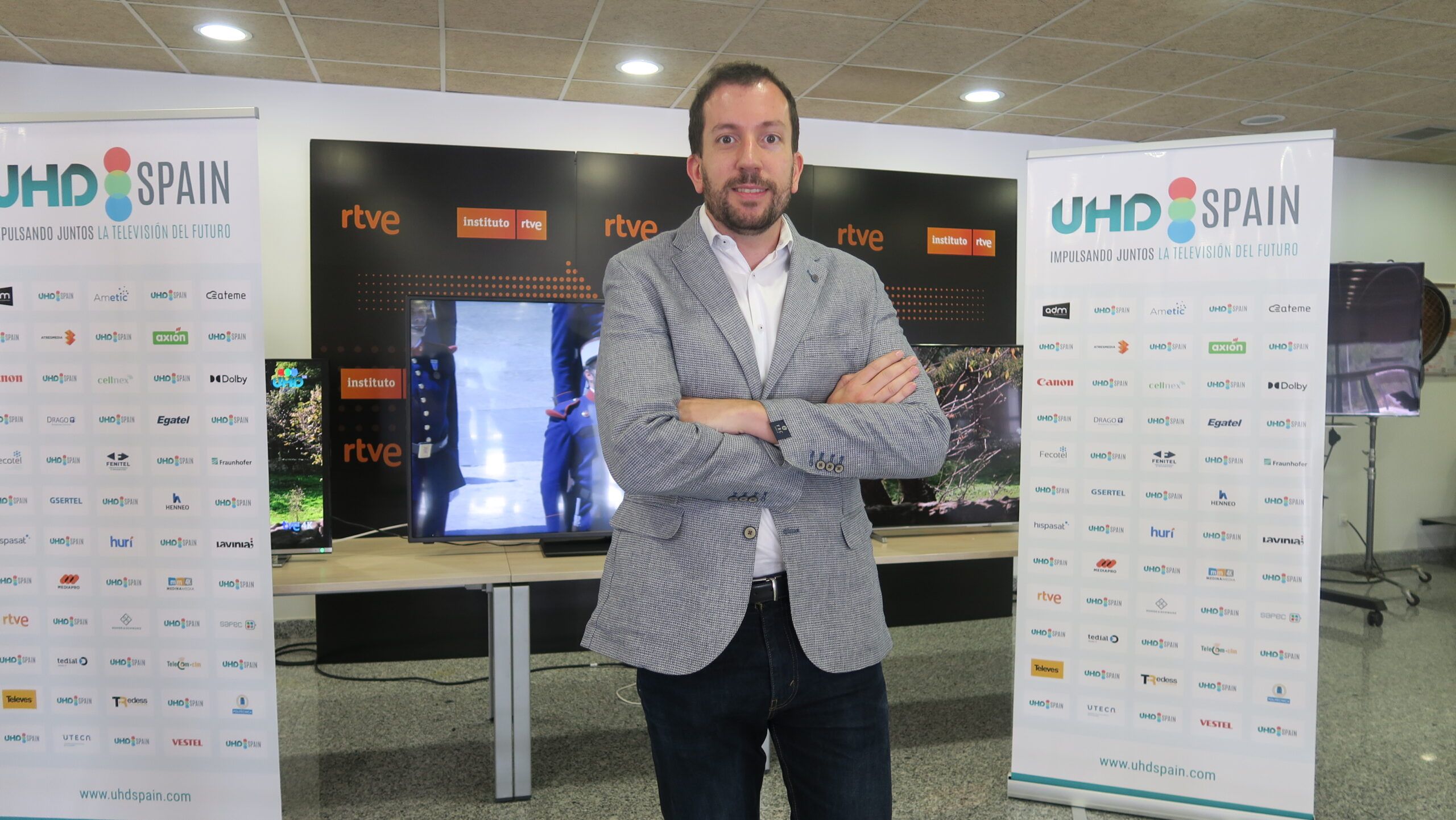 UHD Spain, whose mission is to promote Ultra High Definition in Spain, will kick off the promotional campaign for this new technology in Latin America with a "Master Class" at the international trade fair Andina Link 2022, taking place in Cartagena de Indias (Colombia) from 8 to 10 March.
Jorge Rodríguez, member of the Board of Directors of the association and executive at Hispasat, will be the representative of UHD Spain at Andina Link 2022, which this year celebrates its 28th edition, and has positioned itself as a prestigious international telecommunications and convergent technology event.
Rodriguez will explain in a "Master Class" the advances and opportunities of UHD in Latin America, and will share with all those attending Andina Link the experiences that have been implemented in 4K HDR for the last year in the 5 working groups of UHD Spain.
In addition, Jorge Rodríguez will present the White Book of UHD in Spain and invite attendees to join in face-to-face or virtually the 4K HDR Summit, the international event for Ultra High Definition, which will hold its eighth edition in November in Malaga.
In Spain, the test signal of the "UHD Spain" channel, launched in June 2021, already reaches more than 40 cities via free-to-air digital terrestrial television, potentially reaching more than 50% of the population, and is also accessible via satellite, on the red button of internet-connected televisions, and via streaming. All of this is free of charge.
Also, taking advantage of its presence at Andina Link, Hispasat has begun test broadcasts of the "UHD Spain" channel in Latin America at the 61ºW orbital position, one of the reference orbital positions in the region from which most of the region's satellite television services are transmitted.
UHD Spain is a non-profit association established in January 2021 and already has 37 top-level associates, including the private television channels associated in UTECA, the regional television channels integrated in FORTA, as well as RTVE, AtresMedia, TV3 and Canal Sur, which means that practically all the national channels, private and public, are working together on this project that aims to "promote UHD together" in Spain, and now in the Americas.
---