UHD SPAIN LANDS AT IBC 2023
15/09/2023
---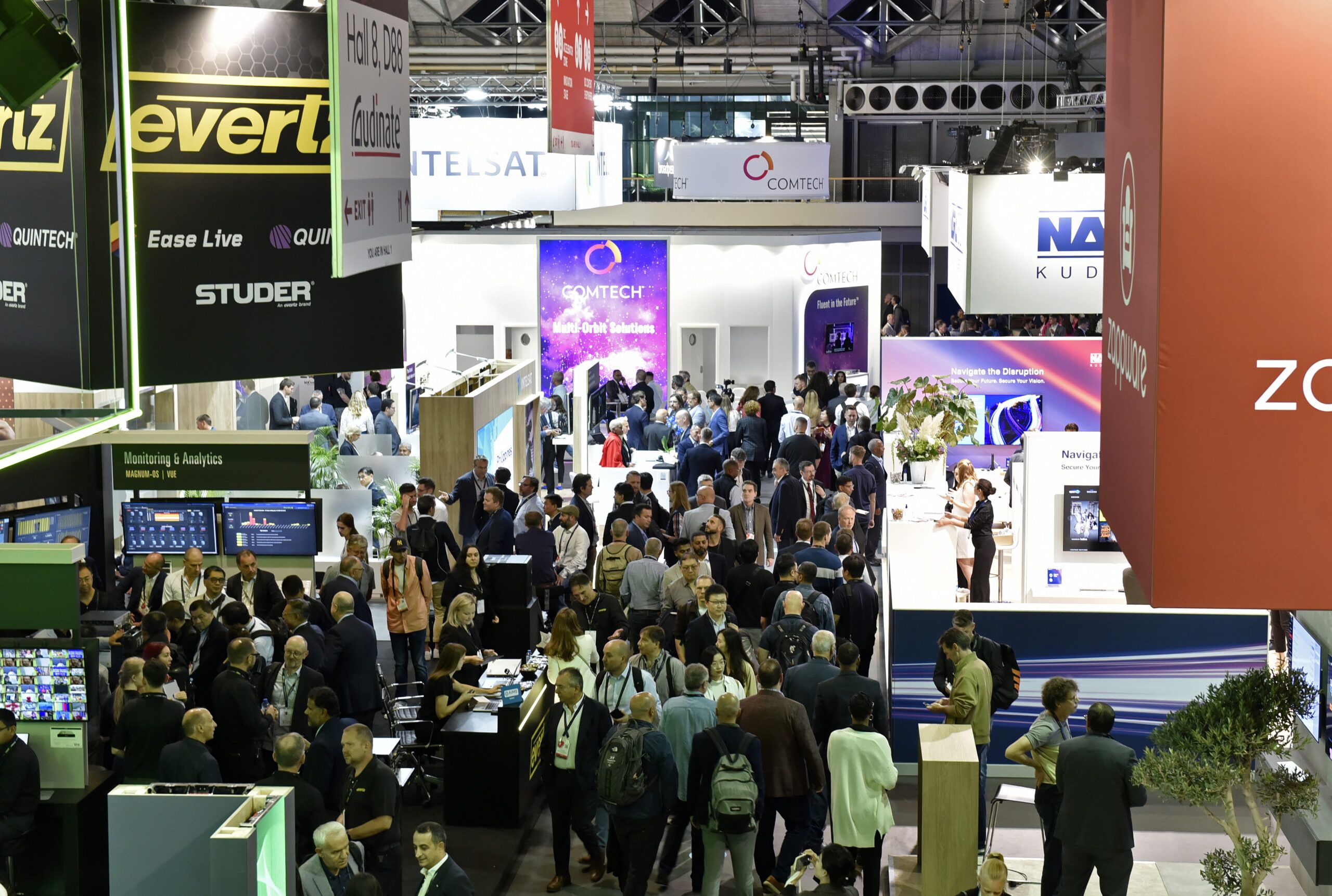 Members of the UHD Spain association have traveled to Amsterdam to attend the International Broadcasting Convention (IBC) 2023, the premier international forum for content creation, management, and distribution.
Ateme, Agile Content, Canon, Cellnex, Dolby, Egatel, Fraunhofer IIS, Gsertel, Televés, TRedess, Rohde & Schwarz, Synamedia, Optiva Media, Tedial, Sapec, and TVU Networks are the participating members of the association, which also includes professionals from ADM Group, Axión, COITT, Lavinia, RTVE and Medina Media.
UHD Spain, the association driving Ultra High Definition (UHD) in Spain, has a significant presence at the International Broadcasting Convention (IBC) 2023, the convention for content creation, management, and distribution, taking place from September 15 to 18 at the RAI in Amsterdam, the Netherlands. This edition features participation from 22 association members.
Ateme, Agile Content, AMETIC, Canon, Dolby, Egatel, Fraunhofer IIS, Gsertel, Televés, TRedess, Rohde & Schwarz, Synamedia, Optiva Media, Tedial, Sapec, TVU Nertworks, all members of UHD Spain, have showcased their latest innovations in a forum that has brought together eighty leading media brands. Professionals from other UHD Spain members, including ADM Group, Axión, COITT, Lavinia, RTVE and Medina Media, among others, have also attended.
The Latest in Streaming, Production, and Content Distribution
Among the offerings presented by UHD Spain members, Ateme has introduced its latest cloud-based solutions for OTT streaming service providers, with live demos available for attendees, including a pioneering cloud-based DVR solution on a global scale.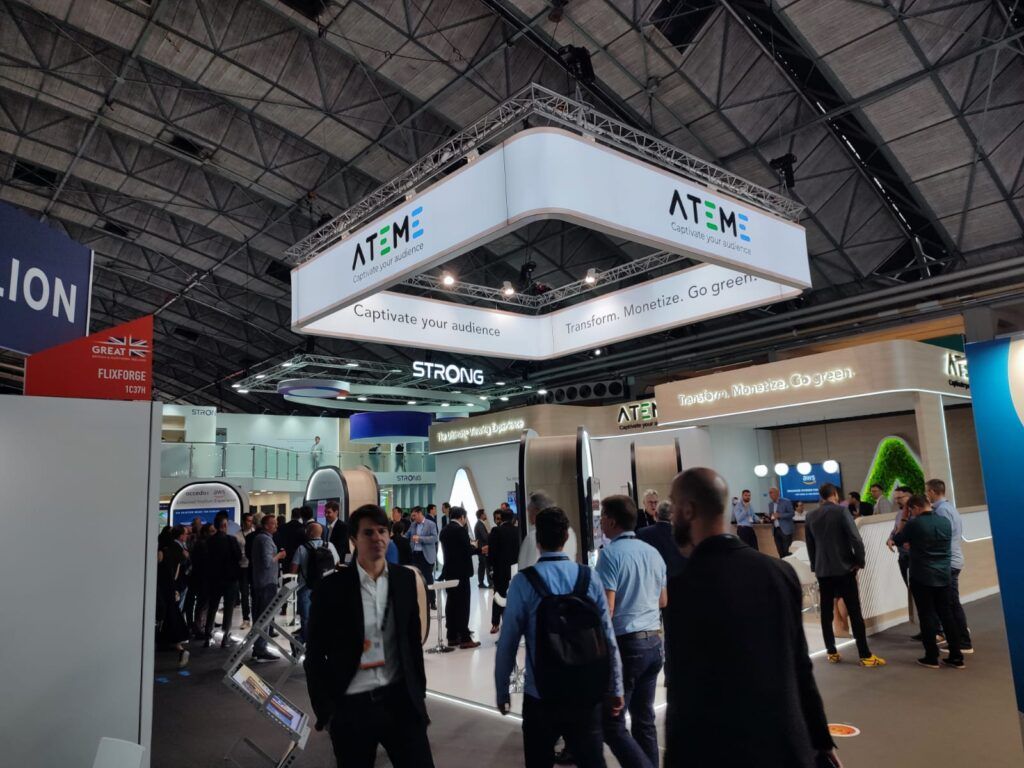 Agile Content will also showcase its latest advancements in broadcasting, including products like Edgeware, WeTek, and Cavena, as well as its cloud-based TV production platform for remote work, with demos available.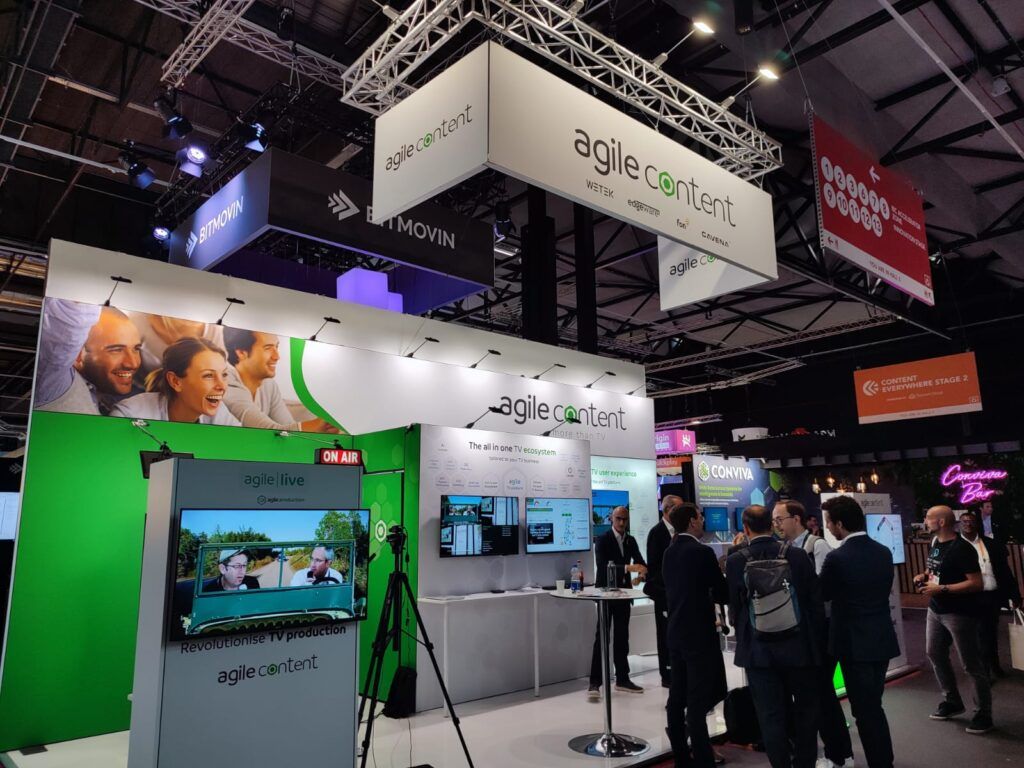 Canon is participating with its innovative solutions for virtual and remote productions, spanning a range of products from cinema cameras to professional, compact, and PTZ cameras, along with innovations for professional VR content creation.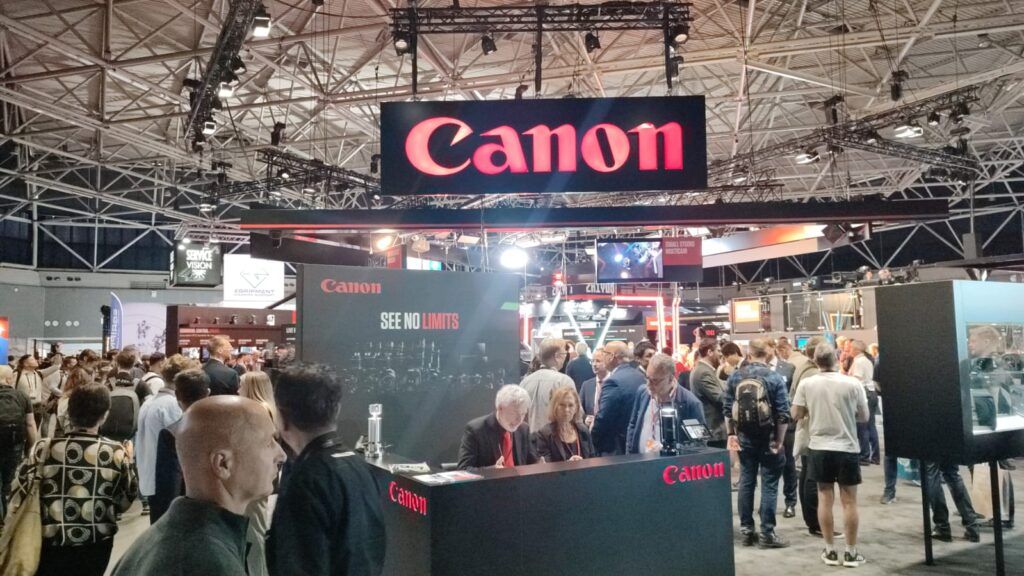 Cellnex, on the other hand, is supporting RTVE with Synamedia's virtual manager, also an association member, who will present an end-to-end open video distribution solution for DTH, satellite, cable, telecommunications, OTT, broadcasters, and media.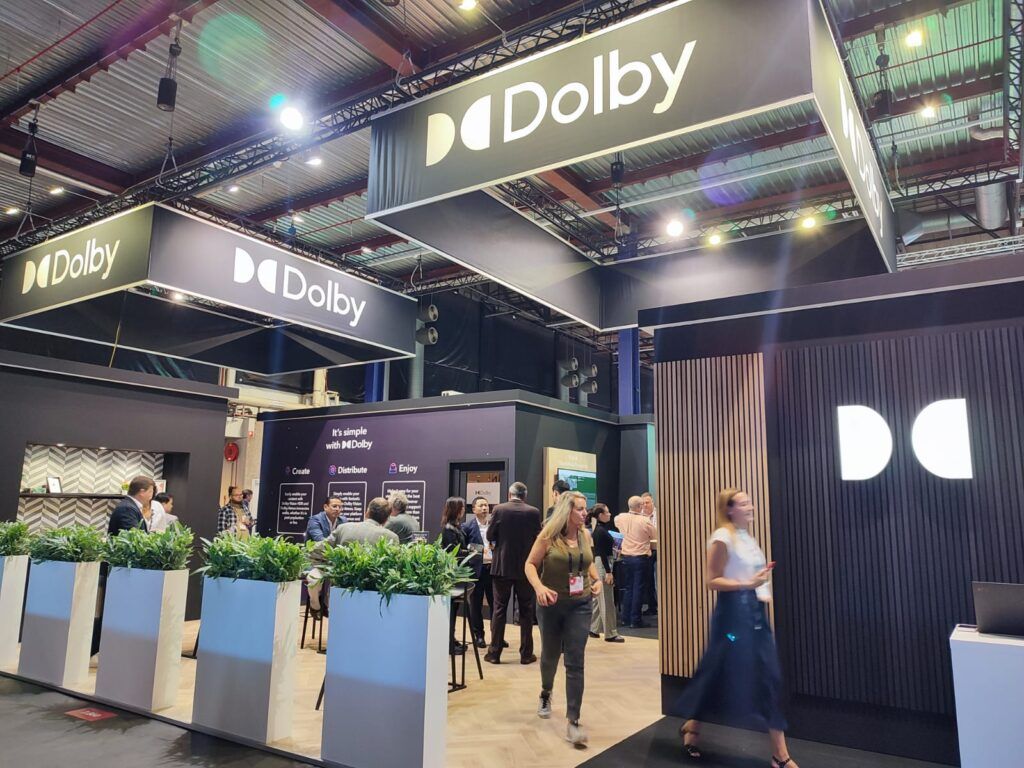 Dolby brings live experiences and various demonstrations featuring their latest innovations in Dolby Vision and Dolby Atmos, covering everything from content creation and distribution to playback. Similarly, Fraunhofer IIS showcases the latest developments in communication, video applications, and vision and imaging technologies.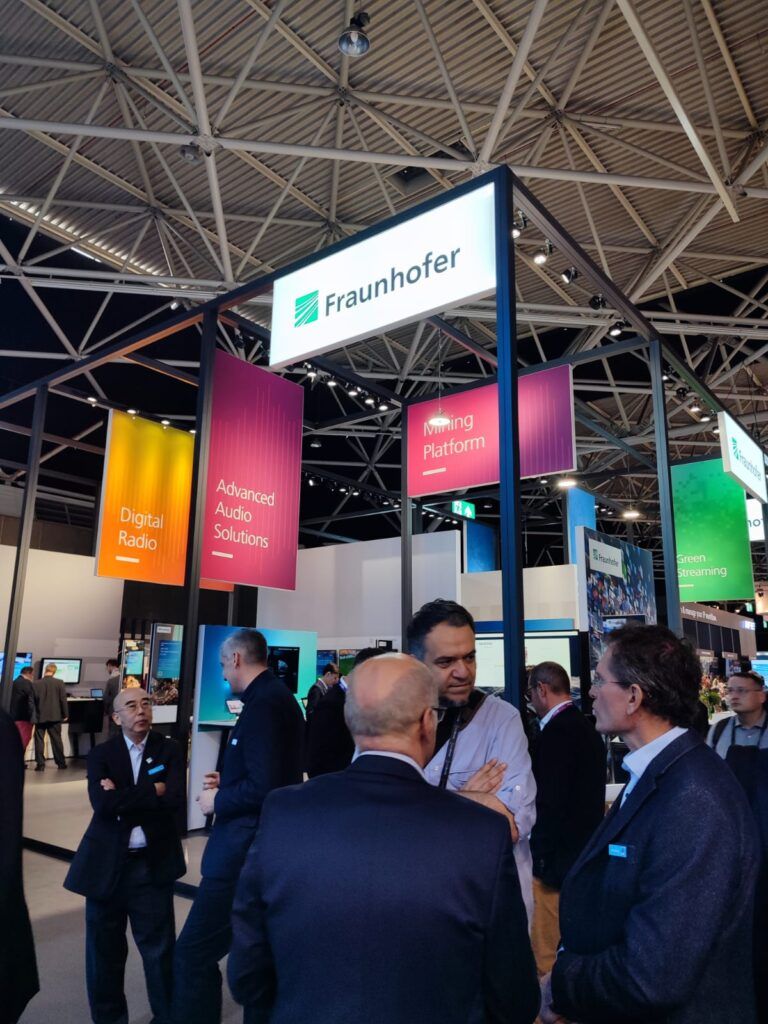 Commitment to UHD and Significant Advances in 5G and 4K Technology
The commitment to Ultra High Definition is also highlighted with SAPEC's participation, presenting their solutions at the European broadcast fair, including their latest innovations and two flagship products: the UHD/HD/SD multichannel platform LAGUNA and the UHD SIVAC-ONE encoder/decoder for 4K signals.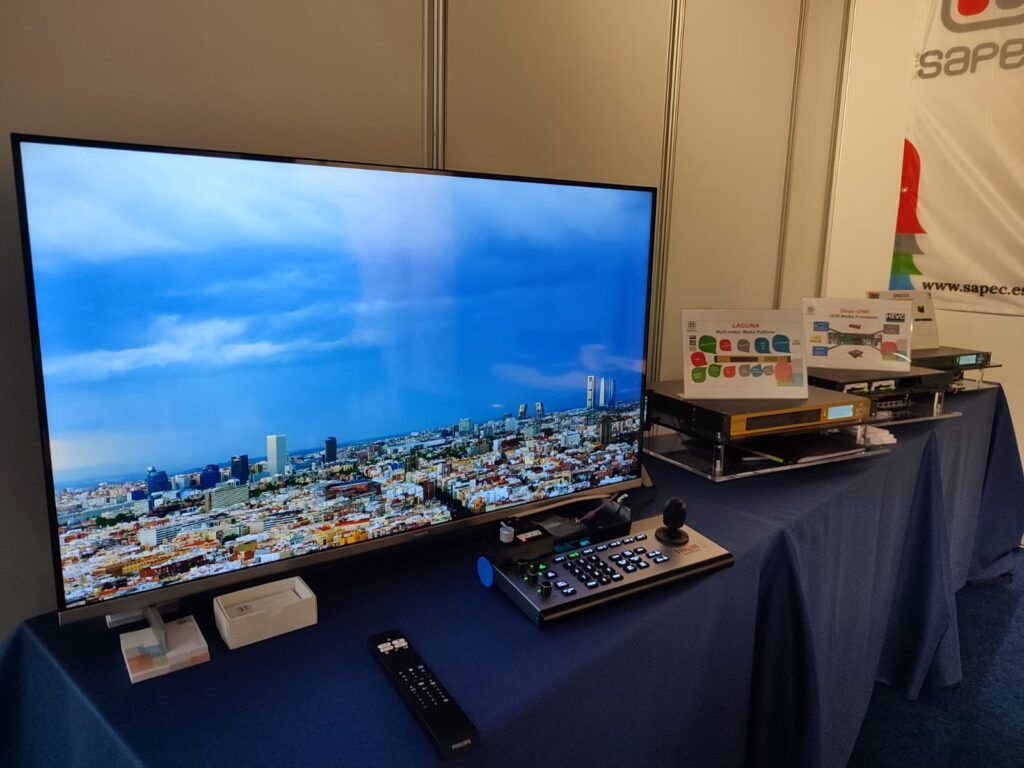 In addition, Gsertel, Televés and TRedess present the latest advances. In the realm of 4G and 5G technology, Gsertel will demonstrate additions to Hexylon, featuring a new 4G/5G analyzer in a single device, as well as two new additions to their probe catalog: RCS ATSC and RCS FM Radio.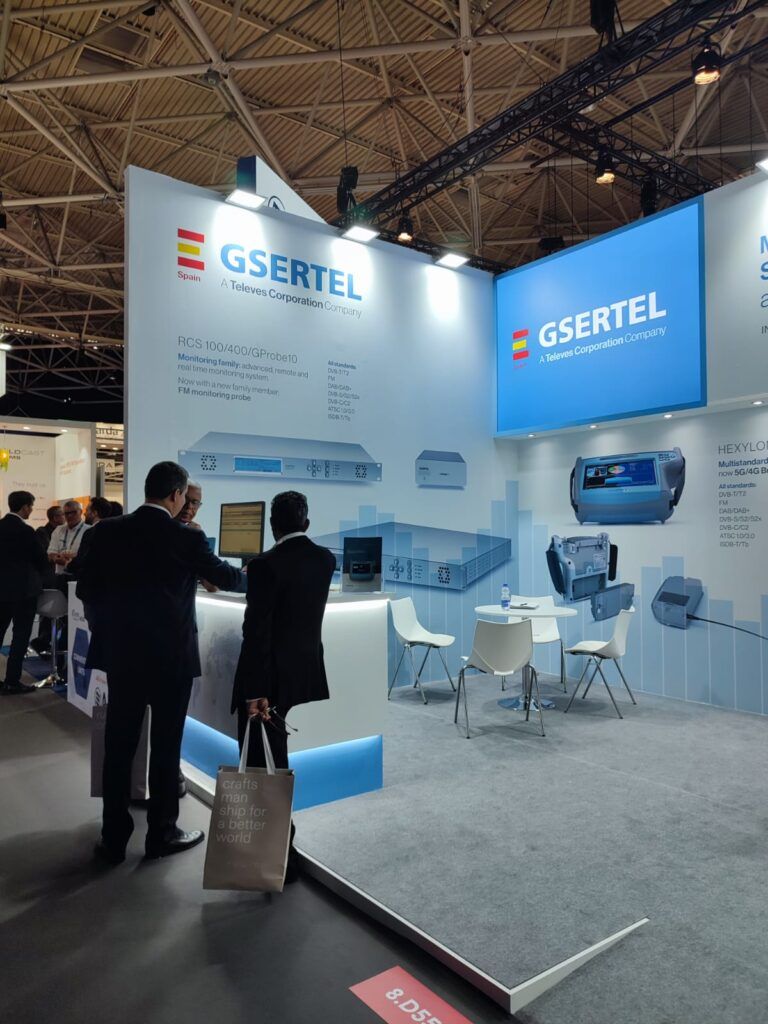 The new optimized solutions for TV/Radio broadcasters and network operators from TRedess, including the New MultiTX Series, DAB+ Gap Fillers from the Fourth Series, and the MGNSS solution, will also be showcased at IBC.
Likewise, experts from Rohde & Schwarz will showcase demonstrations of harnessing 5G Broadcast technology and state-of-the-art multimedia solutions as an option to enhance speed, security, and production and broadcasting improvements.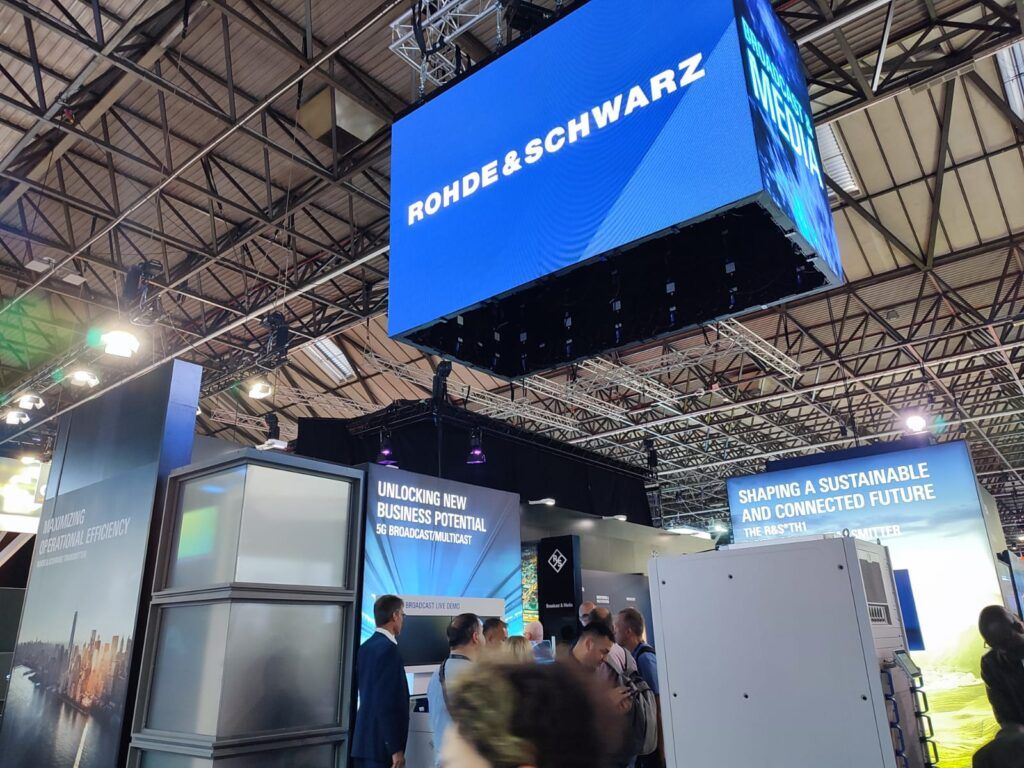 TVU Networks, at IBC 2023, will demonstrate its comprehensive TVU Cloud Ecosystem for live video production, now natively compatible with 4K, covering collaboration, playout, distribution, as well as AI-based recording, indexing, and search capabilities.
Innovative Solutions and Optimization
Egatel also participates in the convention, showcasing new products for Asymmetric Broadband-Doherty technology transmission and the latest solutions for high/medium/low-power UHF/VHF transmitters. They have introduced the new GNSS MGE5000 and the new Microtransmitters Series MTE8000 and Microreemitters/Gapfillers Series MRE8000.
Tedial has launched smartPacks to optimize the digital transformation of adaptable businesses, offering automation tools tailored to the unique requirements of each company's specific use cases.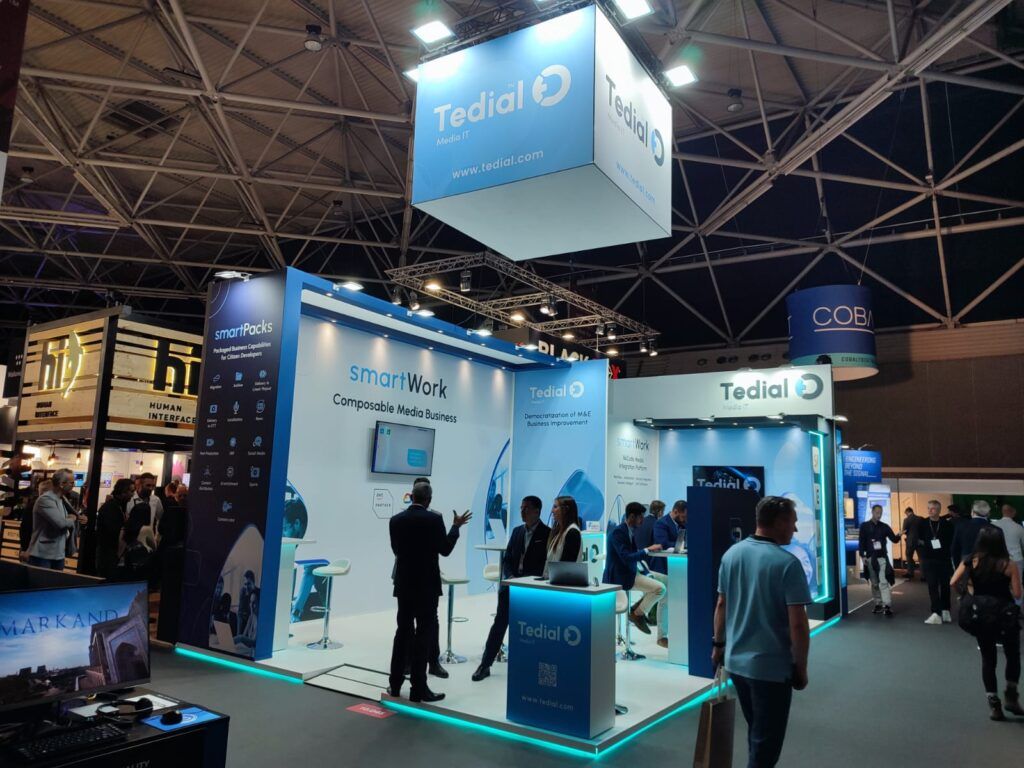 Optiva Media, in turn, presents the latest innovations for creating content experiences with metadata platform solutions, extended reality (XR), artificial intelligence (AI), and business optimization, from CostOps to RevOps. They are also introducing EPAM's digital metahuman, Vivien.
About UHD Spain
UHD Spain is a non-profit association created on January 26, 2021, to promote Ultra High Definition (UHD) in Spain. It currently has 39 associated members: ADM, Agile Content, Ametic, Ateme, Atresmedia, Axión, Canal Sur, Canon, CCMA, Cellnex, Cires21, COITT, Dolby, Egatel, Fenitel, Forta, Fraunhofer, Gradiant, Gsertel, Henneo, Hispasat, Hurí, Lavinia, Mediapro, Medina Media, Optiva Media, Rohde & Schwarz, RTVE, Sapec, Synamedia, Tedial, Telecom CLM, Televés, TRedess, TVU Networks, UPM, Uteca, Vestel, and Video-MOS.
Among the founding partners is the Polytechnic University of Madrid, particularly with professors and researchers from the School of Telecommunications Engineering, who have been working on UHD-related topics since 2015 through the RTVE Chair. It is worth noting that in Europe, only five countries have professional associations dedicated to Ultra High Definition: Germany, France, the United Kingdom, Italy, and Spain.
---