UHD SPAIN broadcasts also come to hybrid television
12/07/2021
---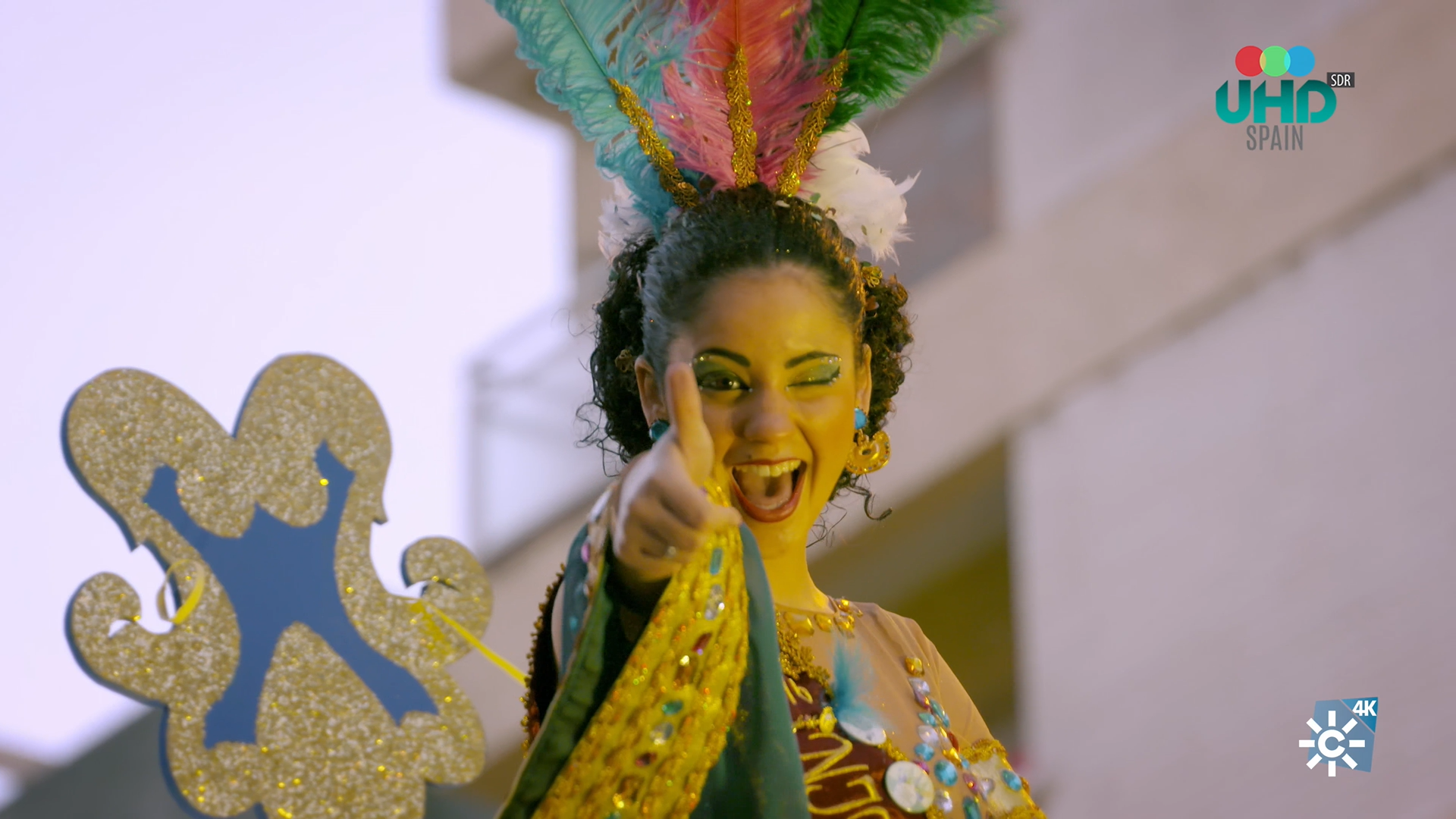 All the viewer needs is a 4K television connected to the Internet and to the terrestrial antenna.
By pressing the red button on the remote control, you can access the 4K contents of UHD SPAIN.
Since June 15, 4K content has been broadcast simultaneously via satellite, DTT and Internet.
The association "UHD SPAIN: Driving together the television of the future" continues its test broadcasts in Ultra High Definition (UHD) to bring to all viewers 4K content that can be enjoyed both in High Dynamic Range (HDR), with greater amplitude of color tones, and in Standard Dynamic Range (SDR).
As of today, these pioneering broadcasts in Spain, also reach hybrid television (television connected to the Internet and to the terrestrial antenna). Viewers simply have to tune in their Smart TV to the Digital Terrestrial Television (DTT) channel corresponding to their area – consult list– and press the red button on their remote control to access the live 4K content offered by UHD SPAIN for the entire Spanish territory. This new access is possible thanks to the development made by the Corporación Catalana de Medios Audiovisuales (CCMA).
In addition, UHD SPAIN broadcasts continue to be offered both on Digital Terrestrial Television (DTT), satellite and Internet, through the official website of UHD SPAIN.
Live Programming.
Since June 15, from MEDIAPRO's studios in Barcelona, a live programming of more than 9 hours of unpublished content has been offered, provided by production companies such as MEDINA MEDIA and national television channels -such as RTVE- and regional ones -such as RTVA, Aragón TV and CCMA (through FORTA)-, and encoded by SAPEC.
Viewers can thus enjoy images provided by LaLiga, the movie El Abuelo, or documentaries on the Carnival of Cadiz, the Holy Week of Seville and El Rocío, among others.
Thanks to the new Vector3 continuities, provided by NRD, simultaneous UHD HDR and SDR signals are offered for distribution in different media: HISPASAT is in charge of satellite broadcasting; CELLNEX, AXION, and TELECOM CLM distribute the signal via DTT through more than 45 broadcasting centers throughout Spain.
The official website of UHD SPAIN is in charge of Internet broadcasting, thanks to the collaboration of ATEME and DOLBY.
In order to receive these 4K channels through your TV, the user can consult all the information on the official website of UHD Spain.
New demos and pilot tests of UHD SPAIN.
In parallel to these broadcasts, some of the members of UHD SPAIN have started pilot tests, as is the case of DOLBY, which has started a streaming service that demonstrates Ultra High Definition (UHD) qualities with immersive audio (Dolby Atmos). It has also done so through hybrid television (HbbTV), in collaboration with VESTEL, with some of the content of UHD SPAIN's broadcasts, which originally featured stereo sound.
Other UHD SPAIN members such as FRAUNHOFER are also performing demonstrations with different audio and video coding standards (MPEG-H) with the aim of making 4K content playable with more customizable audio on as many devices as possible over the Internet.
In addition, the different working groups of UHD SPAIN (capture, post-production, encoding, broadcast and reception) are conducting numerous technical tests in relation to HDR (High Dynamic Range), WCG (Wide Color Gamut) and the necessary transmission parameters, among others, and whose conclusions will be included in the White Paper to be published by the association in November, on the occasion of the celebration of the main event on Ultra High Definition worldwide: the 4K HDR Summit (15-19 November 2021).
UHD SPAIN is made up of 30 partners, leaders in UHD technology and content: ADM, AMETIC, ATEME, ATRESMEDIA, AXIÓN, CANON, CELLNEX, DOLBY, EGATEL, FECOTEL, FENITEL, FRAUNHOFER, GSERTEL, HENNEO, HISPASAT, HURÍ, LAVINIA, MEDIAPRO, MEDINA MEDIA, ROHDE & SCHWARZ, RTVE, SAPEC, SECUOYA, TEDIAL, TELECOM CLM, TELEVÉS, TREDESS, UNIVERSIDAD POLITÉCNICA DE MADRID, UTECA and VESTEL.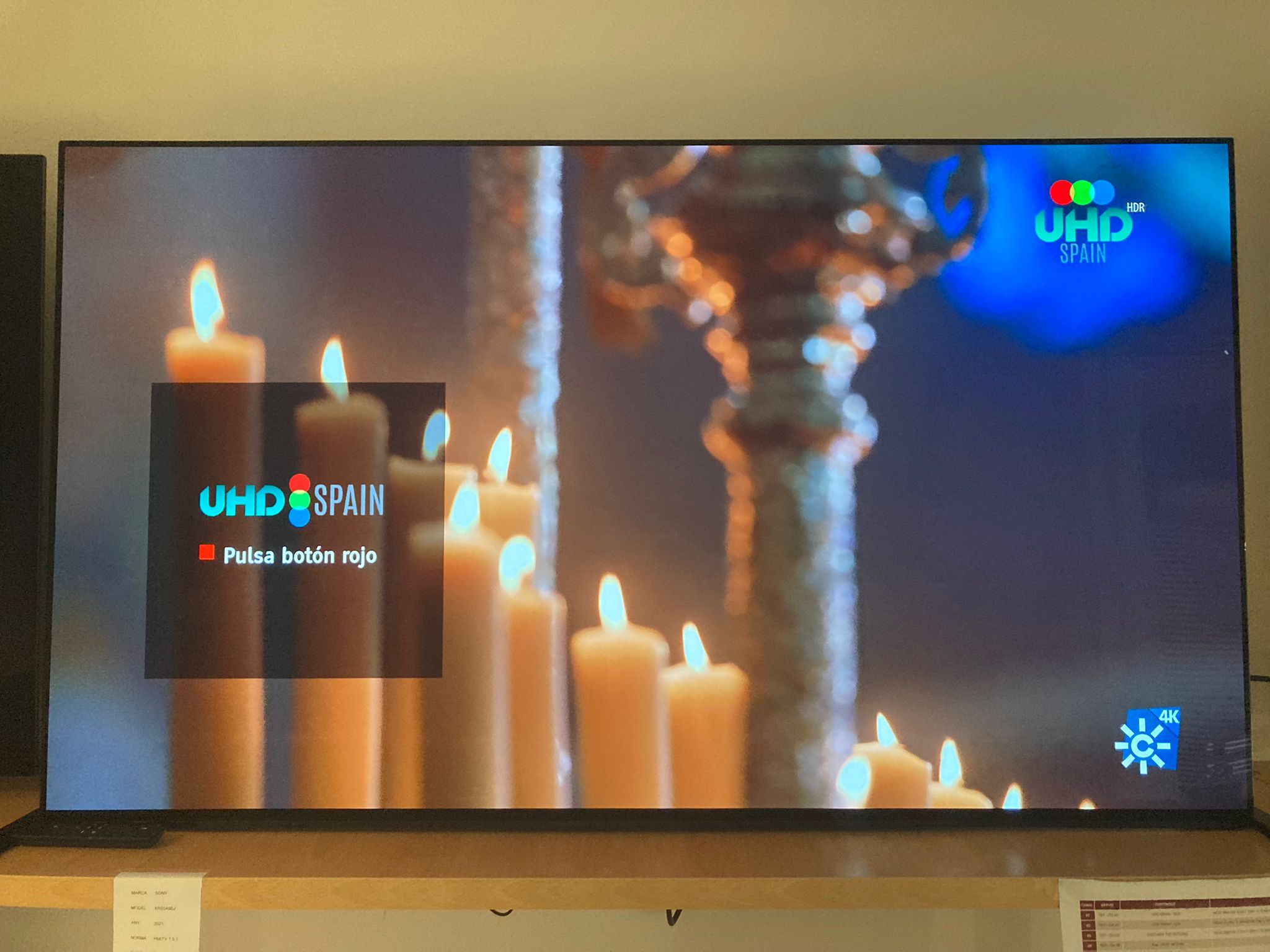 ---