"LA ROJA" SHINES IN UHD AND CLASSIFIES SPAIN AT THE FOREFRONT OF WORLD AUDIOVISUAL TECHNOLOGY IN TOP QUALITY TV AND CINEMA.
02/12/2022
---
The Spain-Japan match was screened experimentally in a cinema in Madrid in Ultra High Definition (UHD), with High Dynamic Range (HDR) and Dolby Atmos sound.

Among the 200 guests and experts at this historic event was also Spanish national football team legend Alfonso Pérez Muñoz.
The UHD Spain Association, which is dedicated to promoting Ultra High Definition (UHD) in Spain, has scored a global technological victory by screening the Spain – Japan World Cup in a Madrid cinema in 4K quality, with High Dynamic Range (HDR) and Dolby Atmos sound.
The initiative took place at Cinesa's ISense cinema in Madrid's Príncipe Pío centre, in front of 200 experts and guests who witnessed a world-first experience, in which the free-to-air DTT signals of TVE UHD and the OTT pay-per-view platform Gol Mundial were shown and combined.
The President of UHD Spain, Pere Vila, said that this event is something "that is intended and designed to be viewed on the latest generation of televisions, so it has been a great challenge to transfer this experience to the cinema. And the result has been excellent".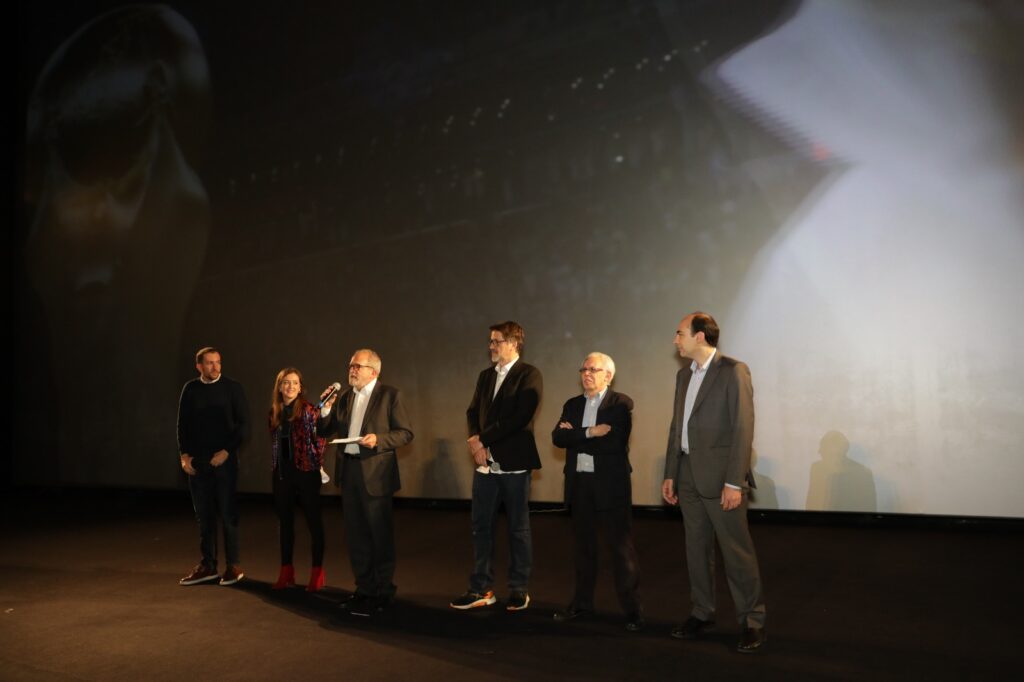 Vila also sees this event as a benchmark for the future. "For us it has been a new experience from which we want to draw technical-creative conclusions, so the more opinions the better, and we encourage other companies, organisations and professionals to join UHD Spain to promote the television of the future together. 
Finally, the President of UHD Spain pointed out that "UHD is usually associated with 4K but it is much more than that. In addition to higher resolution, UHD brings together different technologies that allow for improved colour, dynamic range and even better sound. Today's audiovisual experience has included some of these technologies".
Other companies, members of UHD Spain, such as Cellnex, Dolby, Mediapro, Sapec or Televés, also collaborated technically to make this projection possible, in addition to the technical staff of Cinesa Príncipe Pío.
UHD Spain brings together 40 national and multinational entities and companies committed to Ultra High Definition, the technology that surpasses High Definition and has become the standard for sports productions such as the World Cup or the Olympic Games.
The legend Alfonso, former Spanish national team, Madrid, Barça and Betis player, also attended the experience. 
Alfonso Pérez Muñoz, former Real Madrid, Barcelona and Real Betis player and one of the most important players in the history of the Spanish national team, did not want to miss this historic event. With 38 appearances for La Roja and 11 international goals on his CV, Alfonso also won the Olympic gold medal at Barcelona 92 and played in two European Championships and a World Cup.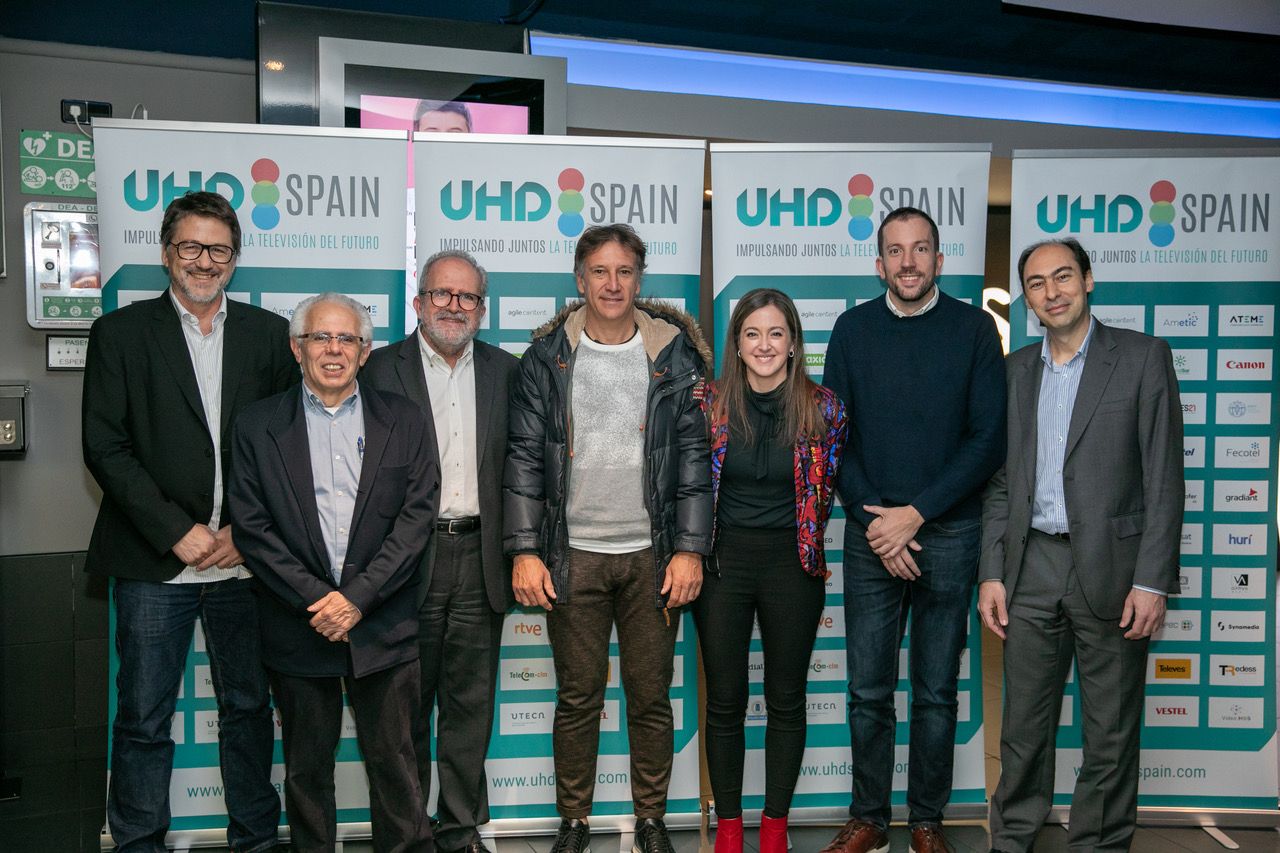 The World Cup in 4K is still available free-to-air on TVE UHD and other pay platforms such as Gol Mundial.
There are several options for enjoying the World Cup qualifiers in the highest quality. Firstly, TVE will broadcast all the matches of the Spanish National Team, plus 4 matches of the round of 16, 2 quarter-final matches, the two semi-finals and the final in UHD HDR with Dolby Atmos sound.
The frequencies on which TVE UHD broadcasts the World Cup for free through a network of more than 60 transmitters that reach 60% of the population can be consulted on the UHD Spain website (www.uhdspain.com), where all the information on this new technology is also available.
TVE has not broadcast a free-to-air World Cup since 1998, which was a fateful occasion for the Spanish national team when it lost in the group stage. 24 years later, it is once again broadcasting it in the best quality to date. HDR technology is a powerful ally to get the best out of the image we are watching on screen, optimising light, contrast and colour.
In addition to this, on its OTT platform and through Movistar+, Gol Mundial, created by Mediapro, offers in UHD HDR and Dolby Atmos the 64 matches of the World Cup.
Don't think twice and enjoy the World Cup as if you were in Qatar!
---