Forta, TV3 and Video-MOS, new members of the UHD Spain Association
14/10/2021
---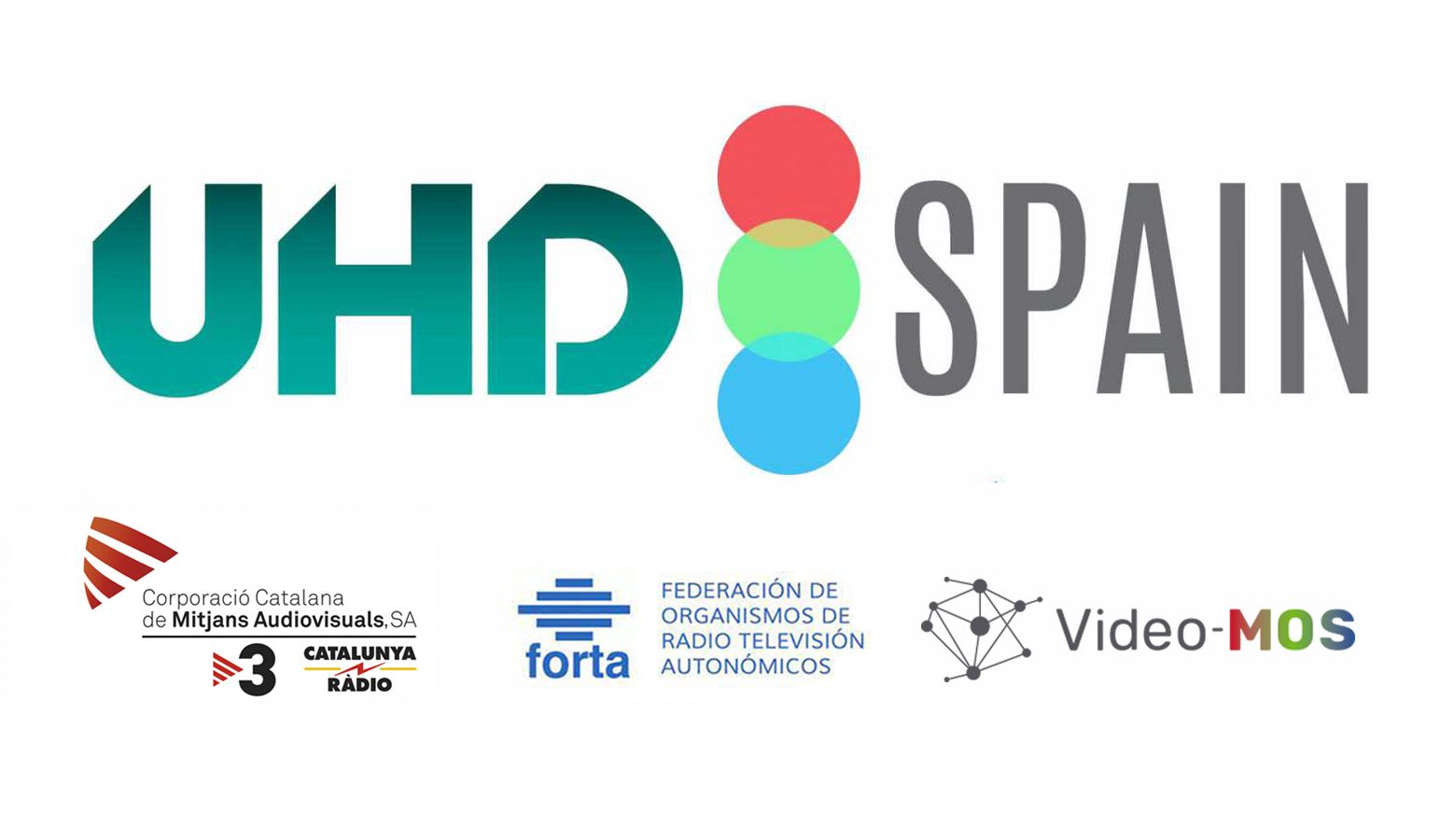 The Association has consolidated its position as a benchmark for Ultra High Definition (UHD) in Spain and Southern Europe.
The Board of Directors of UHD SPAIN, created to promote Ultra High Definition (UHD) in Spain, has approved the entry of three new first-class members of the Spanish audiovisual industry: FORTA, TV3, and Video-MOS increasing to 33 the total number of members of the Association, which is consolidating its position as a 4K benchmark in Spain and Southern Europe.
Approved by its General Meeting, FORTA (Federation of Regional Radio and Television Organisations) said in its entry application that "UHD is the present and future technology that allows the television to compete in quality with other forms of broadcasting, and that will enable a better user experience for its audiences". 
FORTA is formed by the public radio and television stations of 12 of the 17 Spanish regions: Andalusia, Catalonia, Madrid, Valencia, Galicia, the Basque Country, the Canary Islands, Castilla-La Mancha, Murcia, Aragon, Asturias, and the Balearic Islands.
Independently of FORTA's entry as a member of the UHD Spain, the Catalan Audiovisual Media Corporation (CCMA) also applied to become a member of the Association, and its application was approved as a full member, after having obtained the respective approval by the Government of Catalonia.
The Catalan Corporation, better known nationally as TV3, declared that entry into UHD Spain as a full member "will allow our active involvement in the collaboration framework that UHD Spain represents: contributing our know-how and experience and also acquiring new knowledge by participating in the different workgroups".
The entry of FORTA and TV3 has been sponsored by Radio Televisión Española (RTVE), as required by the statutes of the non-profit association created in January by the 30 founding members: ADM Group, Ametic, Ateme, AtresMedia, Axi ón, Canon, Cellnex, Dolby, Drago/Secuoya, Egatel, Fecotel, Fenitel, Fraunhofer, Gsertel, Henneo Group, Hispasat, Hurí, Lavinia, Mediapro, Medina Media, RTVE, Rohde & Schwarz, Sapec, Tedial, Telecom Castilla La Mancha, Televés, TRedess, the Polytechnic University of Madrid, UTECA and Vestel.
The company Video-MOS, which has already been collaborating in the Coding group of UHD Spain, will also join them as a member, sponsored by the Polytechnic University of Madrid (UPM).
The entry of new members and collaborators is still open. The official welcome ceremony will be held at the first General Assembly, which is scheduled for the 15th of November at the 'Polo Nacional de Contenidos Digitales' in Malaga, at the same time as the opening of the seventh edition of the 4KHDR Summit. Every year, this event turns Spain into the meeting point for the world leaders in 4K and 8K.
---