5G TECHNOLOGY, A KEY PLAYING FIELD FOR ULTRA HIGH DEFINITION
13/05/2022
---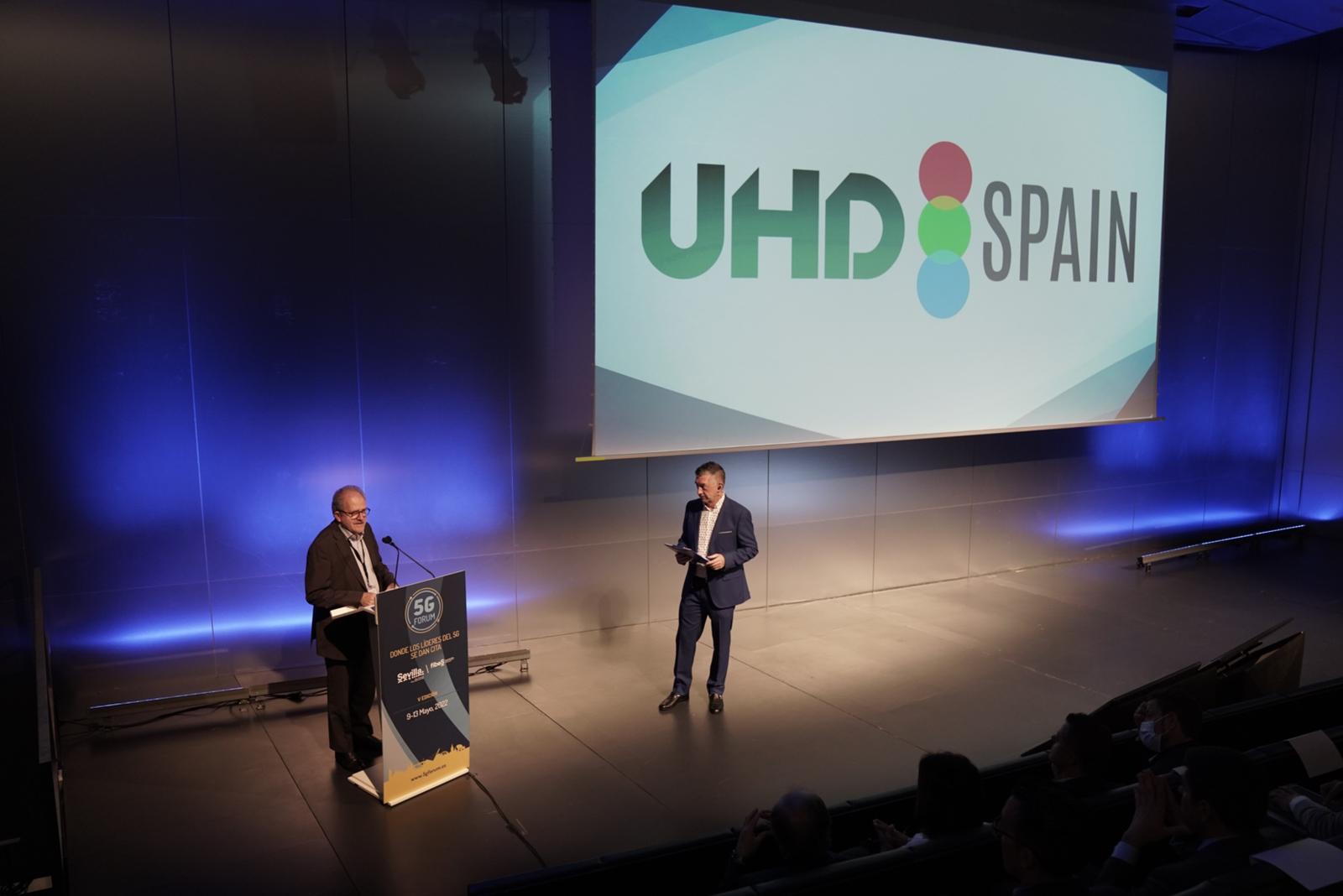 UHD Spain, the association that promotes Ultra High Definition in Spain, has been an active player in the 5G Forum, the main meeting on 5G technology, held this week in Seville in its fifth edition.
Ateme, Cellnex, Hispasat, Rohde &. Schwarz, RTVE, and Televés, all UHD SPAIN members, have also been involved in the event, where the world's leading experts and the most relevant companies have gathered to discuss and analyze 5G and show the progress of this new technology.
Pere Vila, president of UHD Spain, was at the opening day held on Monday at the 'Palacio de Congresos y Exposiciones de Sevilla', Fibes, where he participated in presenting on a Toshiba TV the Ultra High Definition content shown on the demo channel of UHD Spain.
"We have standardized tools for all transport and production issues, and 5G opens up new possibilities for us, such as having 5G cameras permanently connected, making production in the cloud without the use of mobile units, adding artificial intelligence, and being able to produce events in a partially unattended manner. So there is a very important playing field. It also opens up the possibilities of being able to produce not only IP transmissions, but also in broadcast format and to be able to reach a larger population".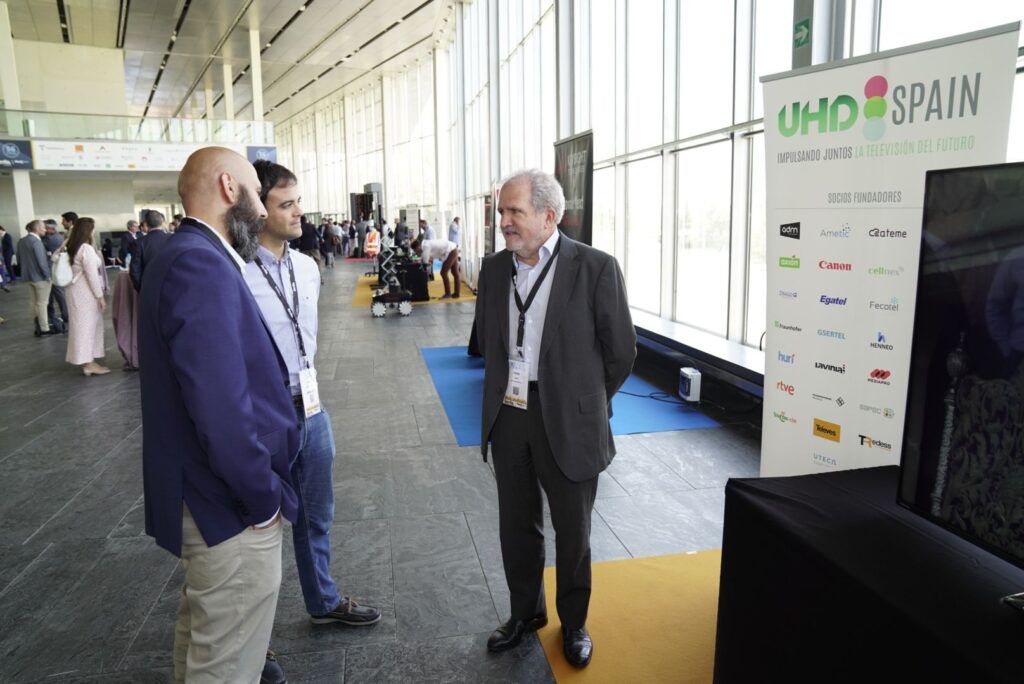 In addition, during the fourth virtual day, Vila made an instructive presentation on UHD Spain and 5G, where he explained the possibilities that 5G brings to Ultra High Definition television. As well as the initiatives that are being undertaken with the aim of bringing together all companies in the Spanish audiovisual industry to collaborate in the progress and consensus of the establishment of Ultra High Definition in Spain.
"We are going to release a second edition of the UHD White Book in Spain, including new features of what we have been working on together this year. We have already done several webinars, and we have focused more on production issues, lighting, capture, and immersive audio. This 2022 we will be able to test Ultra High Definition signal capture and transport using 5G and next year we will be able to add production tests in the cloud," said Vila.
UHD Spain is a non-profit association created on January 26, 2021, to promote Ultra High Definition (UHD) in Spain. There are currently 38 associated companies: ADM, Agile Content, Ametic, Ateme, Atresmedia, Axión, Canal Sur, Canon, CCMA, Cellnex, Cires21, COITT, Dolby, Egatel, Fecotel, Fenitel, Forta, Fraunhofer, Gsertel, Henneo, Hispasat, Hurí, Lavinia, Mediapro, Medina Media, Rohde &. Schwarz, RTVE, Sapec, Secuoya, Synamedia, Tedial, Telecom CLM, Televés, TRedess, UPM, Uteca, Vestel and Video-MOS.
---